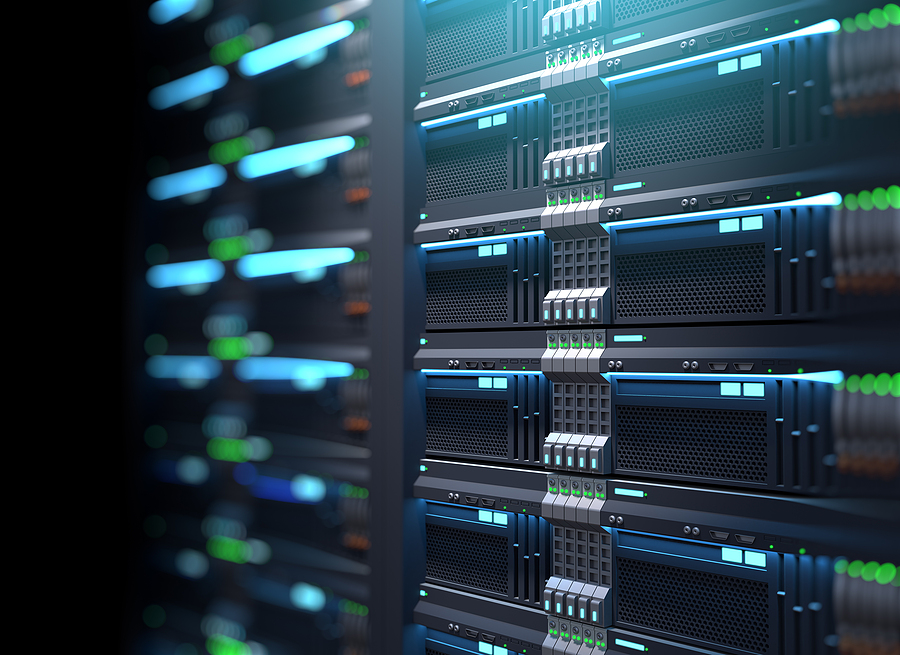 Computer room cooling is one of the most essential yet least understood of all environmental IT processes. Many elements must be considered when purchasing and installing computer room air conditioners; power requirements, air flow, humidification, filtration, physical size, and location to name a few. Guardian Power understands the effects of computer room air conditioning and server rack cooling, and has experts in-house who can help identify your cooling needs and recommend the system for your facility. Most computer room heat load conditions are different; Guardian Power can assist you with the design and install a variety of computer room air conditioning configurations.
A Computer Room Air Conditioning (CRAC) unit, otherwise known as a "Precision Cooling Unit", is a device that monitors and maintains the temperature, air distribution, and humidity in a network room or data center. According to Industrial Market Trends, mainframes and racks of servers can get as hot as a seven-foot tower of powered toaster ovens, so climate control is an important part of any mission critical infrastructure.
Traditional air conditioning systems, otherwise known as "Comfort cooling" or "office" systems, are not designed to provide the precision, reliability, and air distribution necessary to maintain the stringent requirements of a server, data center, or other mission critical space. A precision cooling system provides this year-round control of temperature, humidity and air cleanliness, within the narrow tolerances specified by computer manufacturers.
There is a variety of air conditioning systems available today that are designed for data center and computer room applications, from in-row cooling to perimeter systems. At Guardian Power we offer a complete range of products and services on all the major manufacturer cooling systems including: Liebert, APC, Uniflair, Carrier, Stulz, and many others.